Weatherby Olympian
Parts List


These illustrations were scanned off from Weatherby factory catalogs, and ARE factory ID and part numbers. This is important as about all obsolete parts suppliers use ONLY factory or closely associated numbers where ever possible so everyone is on the same page.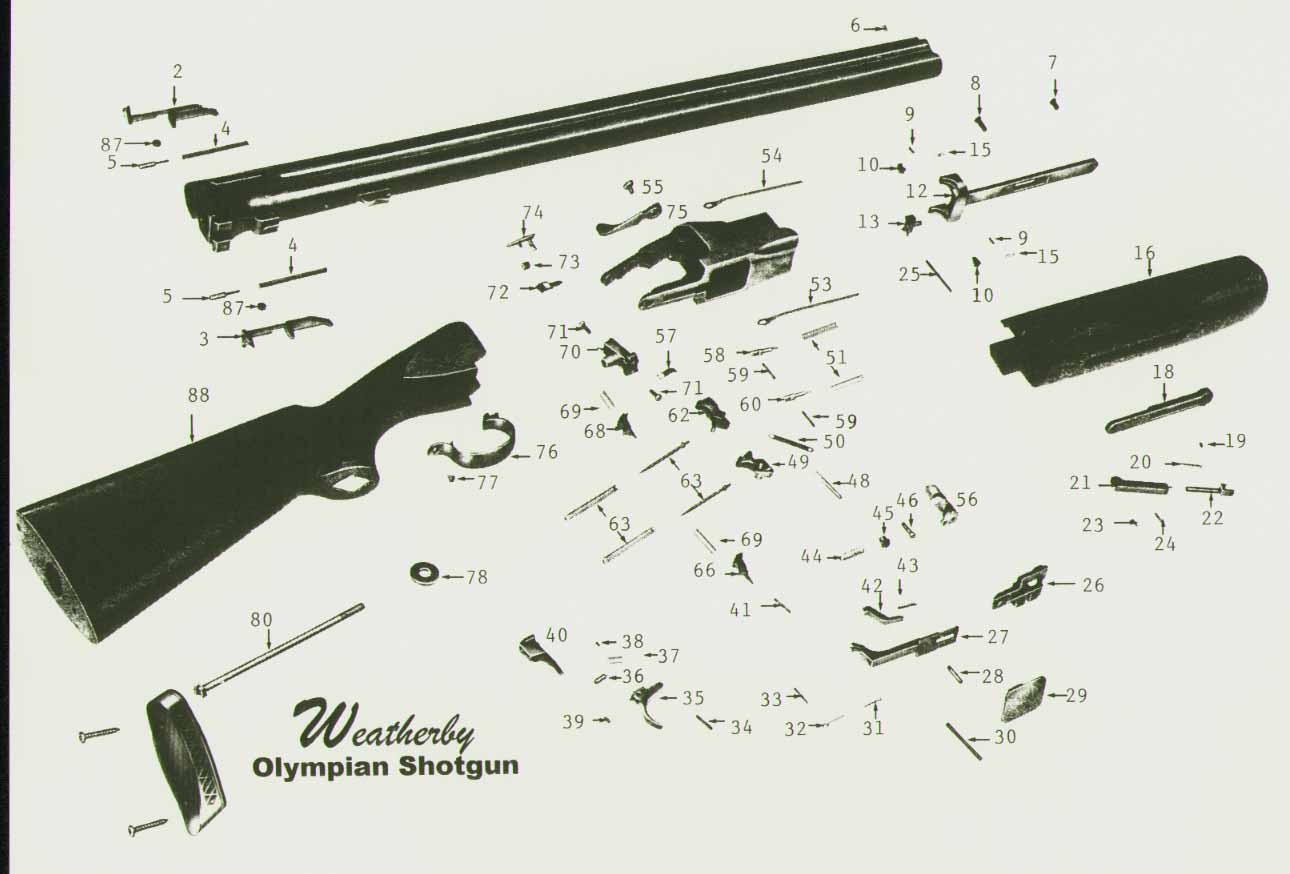 We thank Weatherby for supplying the above scanned picture

Weatherby Olympian parts listing

Weatherby Factory Replacement Parts are almost non-existent, BUT this gun was made in Japan by Nikko, the same company that made the Winchester model 101. This Weatherby Olympian appears to be an almost exact version of the model 96, the more economy version of the Winchester 101. Even though Olin/Winchester has also discontinued these models, some spare parts MAY be available from some parts distributors.
The parts listed below are for your identification purposes only.
The author of this website DOES NOT have any parts.
Copyright © 2004 - 2015 LeeRoy Wisner with credit given for original illustrations. All Rights Reserved

Back to Ramblings


Originated 05-17-04 Last updated 12-22-2014
Contact the author